It's time to pimp up your kit!
Got a Stanley® or Husky® tool chest that you transport your Stormtrooper costume in?
Got a Stanley® FatMax tool chest to carry your Vader outfit in?
Got a generic Strata Hexi-Plate storage box for your TIE Pilot, X-Wing Pilot or Officer gear?
Whatever your choice of tool chest or storage box, you're not a builder going to a construction site, so don't look like one when you turn up to troop at an event.! Convert your tool chest or storage box into something so cool… and personalised to suit you and your 501st or Rebel Legion approved costume with an Assassin Graphics kit box plate.
Click here to see the current range
---
Time for a coffee (or tea) break – do it in style trooper!
We all need a break, whether its at work, home or trooping, so why not show your allegiance to your character or your RL Base when sipping your favourite brew with a customised or personalised coffee mug (can also be used for tea 🙂 ). Fully personalised with your ID or name, your costume / character and/or generic icon.. and for rebels you can have an official RL Base logo (as per the current approved logo list).
UPDATE – You now have the option to send us your own artwork for a fully customised trooper mug.
Sorry but no official 501st Legion or unit mugs available until further notice 🙁
Click here to order your personalised coffee mug now!
---
Designed & made by a trooper, for fellow troopers
All our customised plates and kit are designed and made by me – a 501st member and active trooper in the UK Garrison.
---
Group hug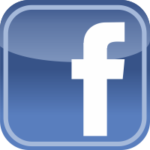 Make sure you join our trooper only (501st Legion and Rebel Legion members only) Facebook Group for more information and all the latest updates and product announcements.
---