It's time to pimp up your kit box Trooper!
Got a Stanley® 50 Gallon tool chest that you transport your Stormtrooper costume in?
Got a Stanley® FatMax tool chest to carry your Vader outfit in?
Got a budget Hexi-Plate storage box to hold all your TIE Pilot or Officer gear in?
Whatever your choice of tool chest or storage box, you're not a builder going to a construction site, so don't look like one when you turn up to troop at an event.! Convert your tool chest or storage box into something so cool… and personalised to suit you and your 501st approved costume with an Assassin Graphics 501st Approved kit box plate.
Click here to see the current range
---
Designed & made by a trooper, for fellow troopers
We might be a small family business but first and foremost, all our plates and merch are designed and made by me – a 501st member and active trooper in the UK Garrison.
---
Group hug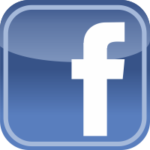 Make sure you join our trooper only (members only) Facebook Group for more information and all the latest updates and product announcements.
---
Get yourself ID'd
We are delighted to be able to bring you the new and fully 501st Approved Legion and various Garrison and Detachment level ID badges. Show your allegiance at Legion or Garrison level (or both if you wish) with a custom engraved ID badge with your membership detail on.
Click here to order your new ID badge
---